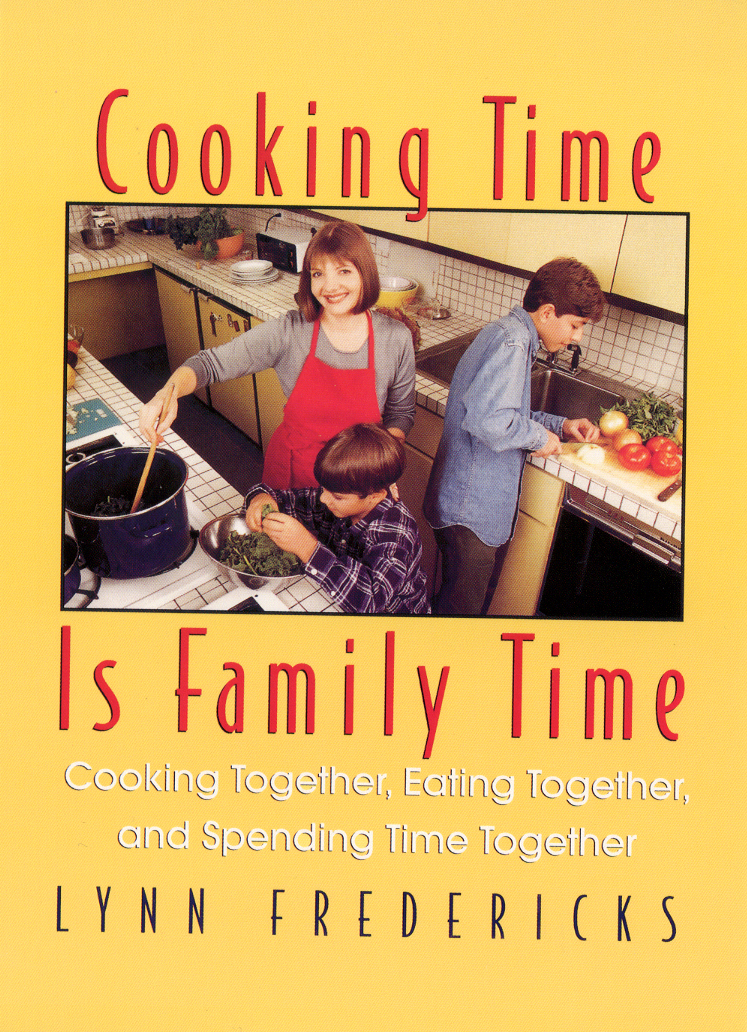 Celebrity Endorsements
Actress Susan Sarandon
The pride that a child feels after preparing an entire meal and then sitting down with his or her family is incontestable. Kudos to Lynn Fredericks for fashioning a book that empowers boys to have as much fun in the kitchen as girls, and for sharing with others a batch of valuable lessons about the modern family."
Chef/Restaurateur Alice Waters
Lynn Fredericks understands how essential it is to gather family and friends around the table. She also knows hoe to seduce them into eating wholesome, delicious food by encouraging them to shop for seasonal, ripe fruits and vegetables at the farmers' market and asking them to participate in the cooking and serving the food."
Chef/Restaurateur Daniel Boulud
As someone whose professional life and grand passion revolve entirely around food, I was very impressed with this imaginative yet down-to-earth cookbook. My ten-year-old daughter will definitely profit from my having read this — I foresee many enjoyable moments  in the kitchen with her, based on Ms. Fredericks's helpful tips and inspired range of recipe."
Late Cookbook Author Julia Child
Congratulations on Cooking Time Is Family Time! I am delighted to know about this wonderful book, and I wish you great success with it."
Selected Newspapers
Parade
When both parents work — as they do in 64% of all U.S. families – how can you still make time to sit down together for dinner as a family? …. Plan ahead. Before shopping, have a mental outline of what meals are to be made each night. then adjust dinner plans according to the items found on sale… For more ideas, check out Cooking Time Is Family Time by Lynn Fredericks  (Morrow, $25).
Chicago Tribune
Lynn Fredericks has the right idea in this method – having your kids chop onions, tear lettuce and grate cheese can get them excited about eating their impending meal . . . suggest solutions that include putting your ids to work in the kitchen: Cooking Time Is Family Time, (Morrow, $25).
Christian Science Monitor
In addition to having some company while wrestling with turkey and all the trimmings, parents might be surprised to find they're less tired – not more – after cooking with the kids. "It's really quite powerful," says Fredericks, author of Cooking Time Is Family Time. "There's a lot of weight on the cook's shoulders. But when they share it with the children, they recharge their batteries."
Publisher's Weekly
Parents might panic at the mere thought of having kids in the kitchen, but Fredericks demonstrates how even toddlers can help with mealtime preparation. What's important, she stresses, is the process, not the results – though following her advice will eventually lead to interesting and nutritious meals….. a real trailblazer, this is as informative a parenting tool as a cookbook.
The Daily News
Who would have thought that the world's pickiest 6-year-old would go for dumplings? My daughter made and ate plenty of them at a recent party celebrating the publication of Lynn Fredericks's new book, Cooking Time Is Family Time (William Morrow, $25).  It's especially nice for working parents who feel, at the end of the day, torn between wanting to spend time with the kids and having to get dinner on the table. Fredericks' solution: invite your children to cook alongside you – to stir the soup pot, chop vegetables for salad and fill dumplings.
Selected Multimedia
Star Chefs "ABC's of Family Cooking"