Nibble with Willow
Helping Families Build Healthy Eating Habits Through Play

"My daughter says, 'Let's do what Willow does'."
                                      – Parent of a Nibble With Willow Participant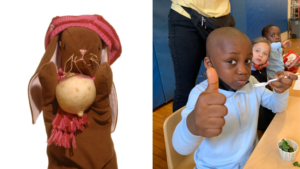 Willow, the lovable bunny character and hand puppet, is at the center of this seasonal recipe-based interactive program designed to introduce young children to fruits and vegetables and teach parents to use fun and discovery for healthy family meals.Nibble with Willow provides tools for promoting positive attitudes and behaviors toward food and nutrition among children.
The process of exploring, touching, smelling and tasting together, encourages the children to 'nibble like Willow.'  By shifting the focus from the fear of 'picky eaters' to the joy of discovering the new and delicious, this evidence-based program succeeds in reducing the barriers to children's healthy food acceptance.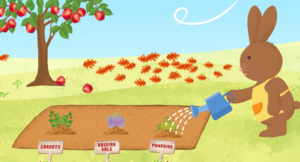 Willow's Unique Teaching Tools:
Willow the bunny hand puppet

Magical garden apron

Felt pieces depicting seasonal foods that pop out of the apron

Exquisite fruit and veggie posters depicting how foods grow

Colorful recipe cards for parents (Spanish & English)

Valuable parent handouts on 'cooking with young kitchen helpers' and how to translate Willow program techniques to the home setting

Nibble with WIllow

Seasonal Animated Video Series 
 Willow is structured to support all five preschool learning domains
Cognitive

Language

Motor skills

Social/emotional

Adaptive
Suitable for 3k, prek, K, 1st grade, SNAP-Ed,  WIC Centers, Pediatric clinics or any learning environment for young children and their parents.
Here's what instructors are saying: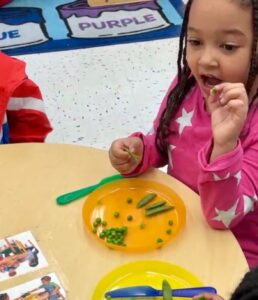 "I think Willow helps with literacy, they expand their vocabulary, they're able to use more descriptive words, comparing etc.  I feel like there's ways where you can insert it in different areas. You can add math to it….also gross motor skills. They're using their hands, they're expressing what we're teaching them, and they're going home and singing it"
"Depending on the week …let's say we did the sweet peas…the kids went home and had their parents actually buy it, cook it at home and eat it! And the parents, they just say 'thank you' for Willow – because they know that their kids don't like the vegetables."
Exciting Funding Update!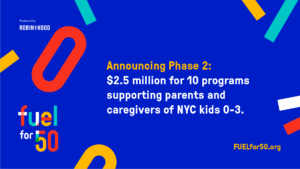 FamilyCook Productions has been selected for a $250K Phase 2 award as part of Robin Hood Foundation's FUELfor50 Initiative. This work is in collaboration with our partner BronxWorks and is growing to new boroughs and into DOE Early Childhood Learning Centers to support young children across New York City! Read more about this exciting initiative!
"When my son was at the store with me, he saw  vegetables I wouldn't have bought before. He asked  me to get [something new] and we tried it at home." 
– Parent of a Nibble With Willow Participant
Nibble with Willow program evaluations have demonstrated the following:

A significant difference between Willow participating families and non-Willow participants in purchasing more fruits and vegetables

Children participating in our hands-on program increase the variety of fruits and vegetables purchased and consumed  by the family

Reductions in parental mealtime stress
Get started exploring how to bring Nibble with WIllow to your school or community  –   contact us!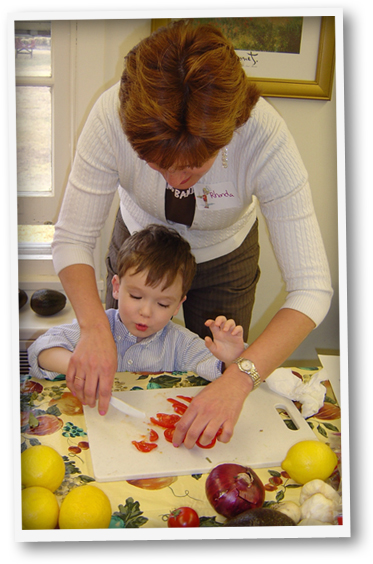 Note for CACFP program participants: All Willow recipes are reimbursable within CACFP guidelines. Contact us to learn more!