Willow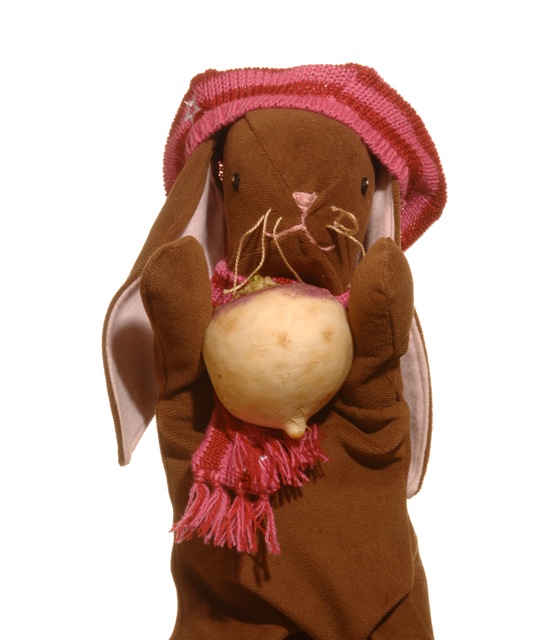 This cooking (snack preparation) and nutrition education program introduces young children to a wide variety of fresh fruits and vegetables in a rainbow of colors through the lovable bunny puppet character — Willow. She loves her fruits and veggies, and is never as happy as when she can engage the children she meets to love them as much as she doesWillow's props and teaching tools add key visuals to make Willow's world inviting as well as educational:
Magical garden apron
Felt pieces depicting seasonal references and foods that pop out of the apron
Exquisite fruit and veggie posters depicting how foods grow
Colorful recipe cards for parents available in Spanish & English
A very tactile program, children also use large magnifying glasses to explore raw fruits and vegetables before preparing their recipe. In this way, they connect to the colorful produce with deeper familiarity, making each food both appealing and appetizing!
Available in virtual and in-person versions for WIC Centers, or Preschools and SNAP-Ed programs. 
Willow is structured to support all five pre-school learning domains:
Cognitive
Language
Motor skills
Social/emotional
Adaptive
Willow has been operating in WIC Centers since 2010 and preschool since 2012. Currently, 25 sites in 12 states operate Willow in WIC or preschool.
Our program evaluation in WIC centers to date has demonstrated the following:

A significant difference between Willow participating families and non-Willow participants in purchasing more fruits and vegetables

Children participating in our hands-on program increase the variety of fruits and vegetables purchased by the family

Higher redemption of farmers market WIC vouches
To learn more about how to bring WILLOW to your early childhood or WIC program, download a brochure or contact us!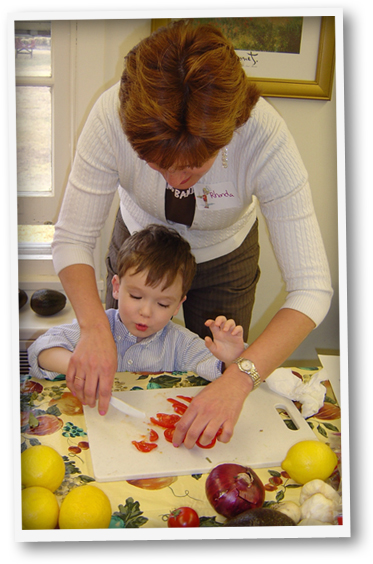 Available in versions for WIC Centers or Preschools.
The program is structured to support all five pre-school learning domains: cognitive, language, motor skills, social/emotional, and adaptive.
Key Components:
Willow introduction of the season and the fruits and vegetables to be explored
Story and/or rhyme about the food in context of the season
Stunning posters depicting the foods of the day's focus
Quick and easy snack recipe strategies utilizing 2 or more colored fresh fruits and vegetables assembled and tracked at home using wipe-off refrigerator magnet
Recipes on laminated cards in English & Spanish to send home to parents, complete with steps appropriate for children to help
Note for CACFP program participants: A joint project with Share Our Strength resulted in our developing 30 delicious meal strategies for this age group using fresh ingredients that are all credited for CACFP breakfast, lunch/supper and snack!  Contact us to learn more!