Evidence-Based Teaching Kitchen Services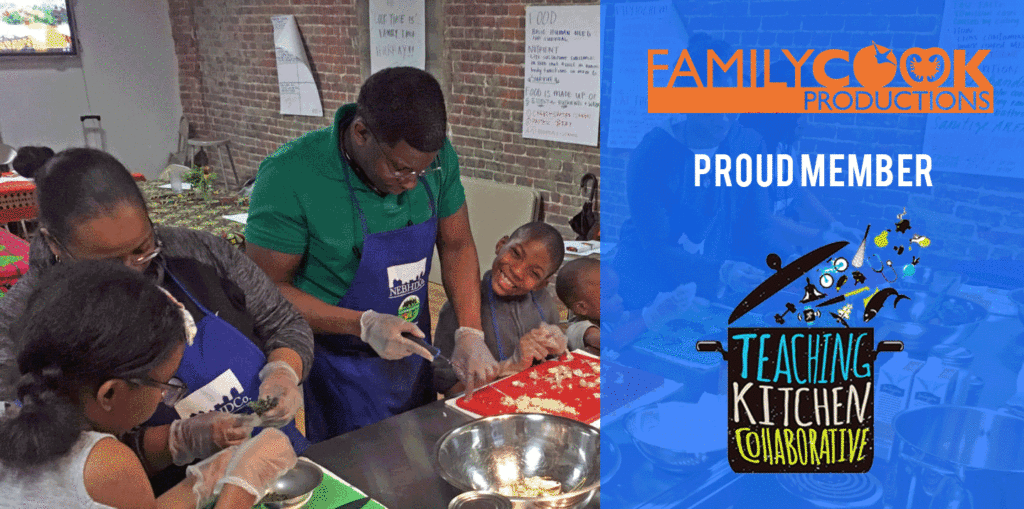 Teaching Kitchen programming is becoming an essential piece to maintaining successful healthcare results for patients with chronic diseases. Teaching Kitchen Collaborative is a key resource for best practices and research in this space.
As a proud member of the Teaching Kitchen Collaborative, FamilyCook uniquely offers:
Evidence-Based Teaching Kitchen Curriculum

across the life cycle (Pre-K through adult)
fully scalable and adaptable to serve your population

Curriculum & Program Assessment

based on 20+ years of program expertise
developed from successes across the US
built from our evidence-based Framework for 10 Experiential Drivers of Behavior Changes (identified and verified through ongoing research since 2016)

Teaching Kitchen Curriculum Design

custom-crafted for your unique program needs
infused with our 10 Experiential Drivers
embedded with measures for behavior change
Need help with your own Teaching Kitchen?
Let's talk!
Learn more about our Teaching Kitchen Services first
Success Stories