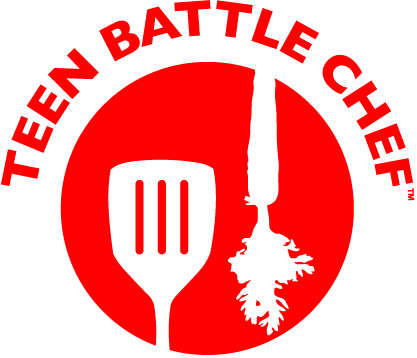 Teen Battle Chef (TBC) is a hands-on culinary skills and nutrition education program that meets youth where they are at, creating a safe environment for building a healthy lifestyle. The curriculum includes step by step training modules, lesson plans and plant based recipes (with meat as a condiment). Our turn key programs are adaptable and ready to go with easy distance learning and live training sessions for instructors available anywhere in the USA or beyond. All that is needed is needed to run Teen Battle Chef is a classroom with a sink, though kitchens work perfectly too.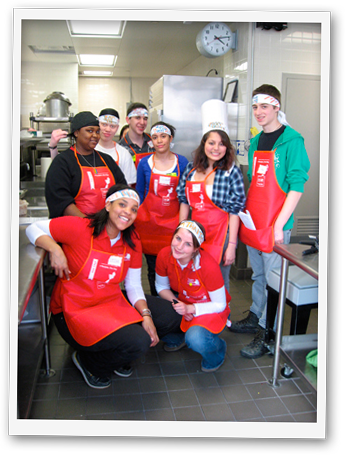 Host our Teen Battle Chef evidence based program and watch youth grow beyond their comfort zone through actual experiences (not virtual), while building a tool kit towards healthy, sustainable behavior changes. We start with Culinary, Knife and Public Speaking skills. Youth learn about Nutrition, Proper Sanitation & Hygiene, Teamwork, Food Presentation, Palate Development, and Goal Setting.
Our embedded, documented measures show an increase in TBC youth's school attendance and their grades. Graduation rates go up. Youth's ability to focus, problem solve and develop into leaders becomes easier. Once skilled up, they become "agents of change", sharing their newly developed skills and nutrition knowledge with friends, family and their community.
Our new 2017 'sustained effect' study of TBC alumni revealed:
80% achieved and sustained a healthy weight up to 7 years post program
82% report summer or post high school job placement
92% linked their successes to the acquisition of analogue skills
An 85% decrease in cell phone "screen time"

Check out what kids have discovered in Teen Battle Chef!

Download more details in our Brochure and Fact Sheet.

Bring Jr./Teen Battle Chef to your school or organization