A Solution for the Picky Eater: Multicultural Recipes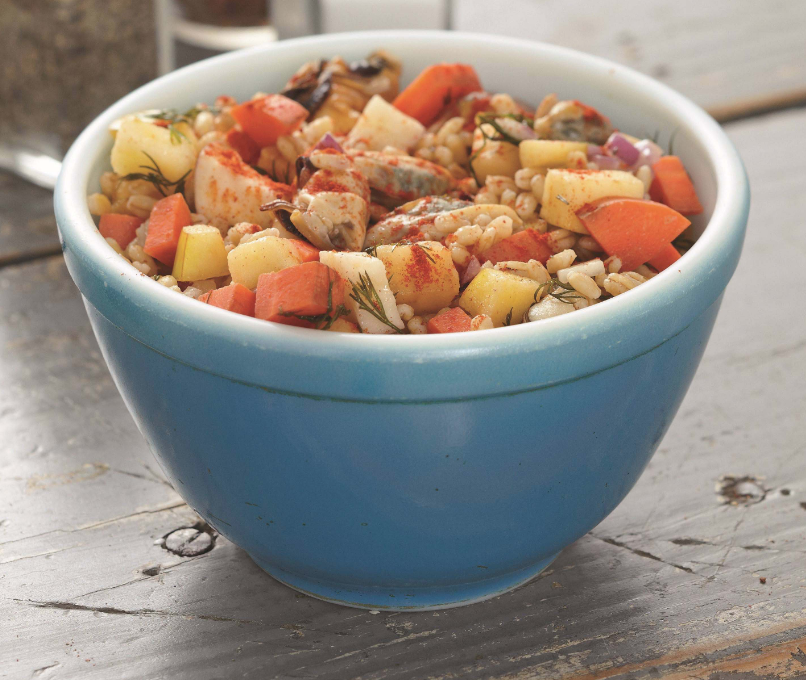 A Solution for the Picky Eater: Multicultural Recipes
Picky eaters are not confined to children alone. Many finicky children grow up into adults who are averse to eating anything beyond the ubiquitous mac 'n cheese, hamburgers, pizza, spaghetti, etc. In nutrition education, a common school of thought is to only choose program recipes that reflect the cultural background of the participants. But, there is another approach to broadening the palate of a picky eater that is not an uphill battle.
For many years we've effectively used multicultural recipes in our school and community programs, inviting participants of all ages to have an 'open mind' and an open mouth.  A sense of adventure is stirred up in participants when an announcement is made that the experience will be an exotic culinary exploration. This approach ignites curiosity and prepares participants to 'think different' and expect radically new flavors as well. In fact, when we surveyed elementary and middle/high school students about their favorite aspects of our program, over 75% report they love the opportunity to broaden their horizons about the kinds of foods that are 'out there' and learn how to cook with them.
During one of our typical family cooking classes, Thai Inspired Fish Chowder was on the menu. A parent was shocked and asked why we were not teaching his kids to make something they would enjoy, like 'mac n cheese'. He was adamant that his kids would not eat fish, herbs or lima beans. We had confidence in our approach and by the time his children squeezed the last lime, chopped three types of herbs and helped season their soup, they were excited to enjoy it. That same dad was thrilled and surprised to let us know his kids had three helpings!
So let's explore this strategy by breaking it down into four steps.
Collaborative Planning
Who says the primary cook or program leader has to do all the planning too?  Instead, invite picky eaters to help select the cuisine and culture that everyone will explore together. If possible, include them in the entire planning process, such as shopping for ingredients, looking up cultural references and discovering the 'whys' of how a culture's cuisine and recipes evolved the way they have. Families (or groups) can rotate among members to choose the cuisine for the next meal. It's clear that at regular intervals, each participant can choose a culture they would like to explore. After a few weeks of unfamiliar cultures and ingredients, you can then begin to draw on the heritage of the participants.  Ask them to share their family recipes and together discover ways to enhance their dishes by adding more flavor through additional vegetables. Learning about nutrition becomes more exciting and interactive when highlighting their own cultures.

Strategic Recipe Selection
Choose (or suggest others choose) a recipe that has a bold flavor profile; the goal is to wake up the palate of the picky eater in a pleasurable way. If the end-product is delicious, then the picky eater will eat it. Ask yourself what flavors do your picky eaters typically like (e.g. if they like tangy things, choose a sweet and sour soup or something that has lemon or lime flavors). Make sure the seasonings in the recipe can be adjusted to taste (e.g. make it more or less spicy), and teach your picky eaters to build the flavor and seasons to their preference – the more control they have, the more comfortable they will feel.
Make it a Routine
Expanding the palate of a picky eater takes time, so it's important to be patient and to have fun while exploring new dishes and cuisines together. Create new habits and build and maintain progress by gradually awakening the palate meal by meal in a predictable way, rather than a once-off occasion or class. The more often a picky eater is exposed, the more likely they will begin to enjoy new flavors and textures.
Success with One Pot Meals
At FamilyCook Productions we swear by one-pot disheslike a stir fry, curry, or stew instead of a segmented meal format like meat+vegetables+starch. There are two major reasons why: 1) it helps overcome intimidation factor of a pile of vegetables;  and 2) this strategy addresses the negative feelings that kids might have about certain foods touching each other (e.g. cold slaw touching meat loaf). One pot dishes usually offer plenty of ingredients that need to be broken down, making for lots of jobs to keep children engaged and feeling proud to contribute.
Try This
To start putting these ideas into practice, check out this favorite FamilyCook recipe and from our founder's primer for families dealing with picky eaters and one from Jamie Oliver – happy exploring!
Scandinavian Barley Salad with Apples
Super-tasty miso broth

What are some solutions your family or program have used to satisfy picky eaters?
For more palate-expanding best practices, sign up for our mailing list. And click here to learn more about our award-winning programs.