Holiday RX: Collaborative Holiday Meals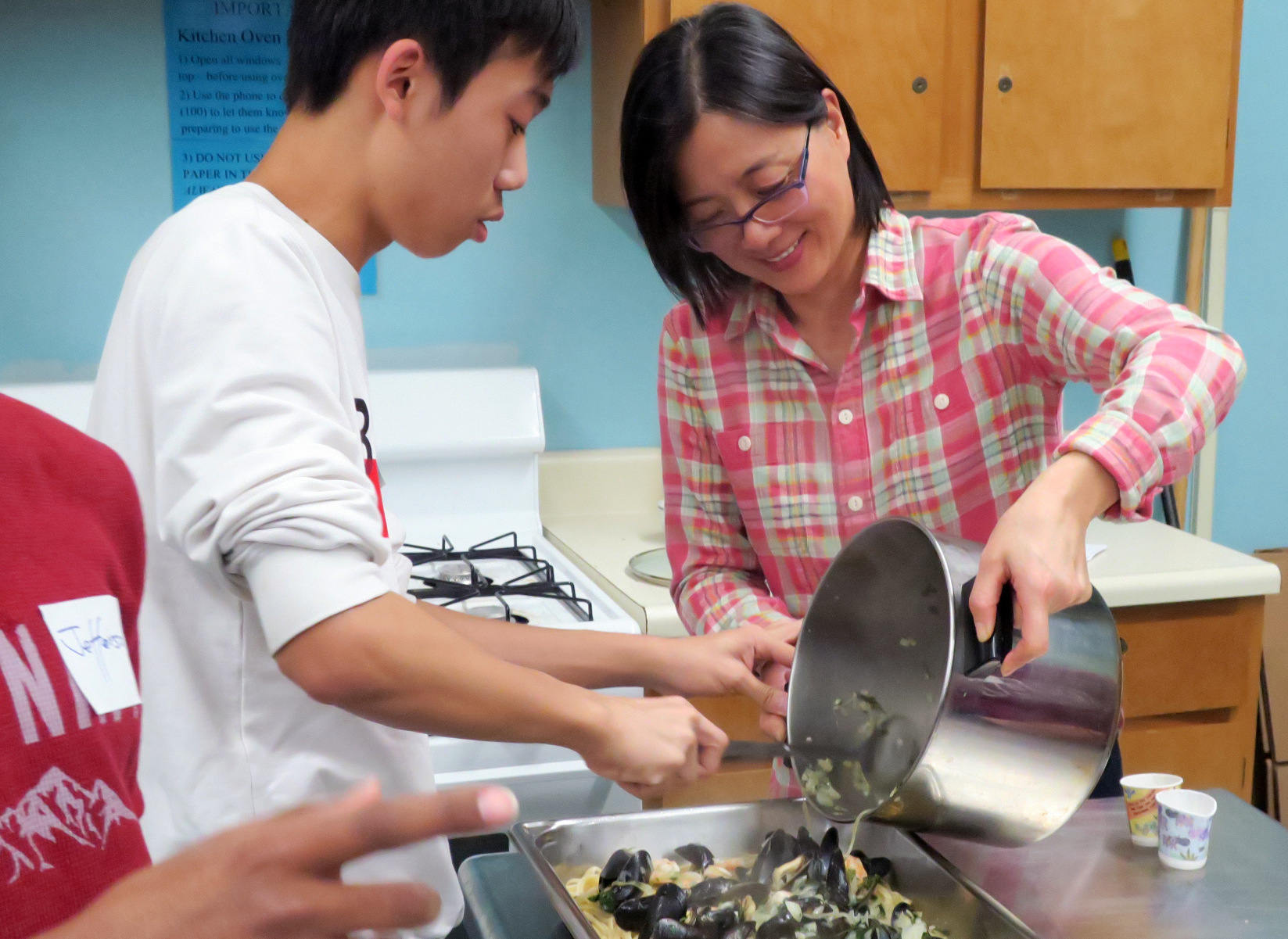 Holiday RX: Collaborative Holiday Meals
This is the time of year when food is front and center in our lives. For some, it's a license to indulge. For others, the focus is about their culinary traditions that reflect their heritage through time worn recipes. We connect with our family and friends through gatherings with celebratory food. Then, when the holiday season is over, we make New Year resolutions to become more fit and lose a few pounds. But, could we use this time to be more intentional around the role that food plays in our holiday celebrations, and in our lives? Can this festive season be approached as a tool to bring our family –  or our educational program participants, together to celebrate with local, seasonal, and healthful food?
What does it mean to be intentional around food? Let's explore some ways to approach meals more meaningfully this holiday season.
1. Consider the menu items critically.
You don't have to serve dishes just because you have 'always had them at the holidays.' Take a moment to pause and consider whether you honestly love every dish. Do your holiday recipes represent what your region has to offer in terms of seasonal, fresh food? Do they reflect the health profile of how you like or would like to eat at this point in your life?  Asparagus on the menu?  It's really a spring vegetable, so why not swap with winter greens or root vegetables that will offer a more seasonal approach. Do those sweet potatoes really need marshmallows? What is a way to enjoy these sweet and lusciously textured vegetables?  The youth from our Teen Battle Chef program are often asked to help prepare Thanksgiving feasts for the elderly or other group settings. Our policy is to ensure that they are also helping to re-interpret 'typical' dishes enjoyed over the holidays by providing one or more recipes that has a 'twist' on tradition, such as a delectable butternut squash and apple cider soup with feta and dill.
2. Who will prepare what?
Do you take on too much when the holidays come along? Are you tempted to just 'order out' because it's so much work?  Or from a program perspective, does making a group feast before the holiday vacation seem too daunting?  This only has to be the case if you are taking on too much yourself and not involving other family members or young cooks in your program. When our founder, Lynn Fredericks's children were young, she re-evaluated the holiday menus and offered each of her two sons an opportunity to create their signature dish. She helped them select and cook it. This became their new tradition that continues to this day. It was their special ritual and having her boys' participation took the pressure off of Lynn to do all the cooking by herself.better and in season during the months of April and May, so why not swap traditional vegetables with winter greens or root vegetables that will offer a more seasonal approach.  
3. Establish new traditions.
In addition to new recipes, what new traditions  could you create around cooking or eating together?  Does one child or age group in a program take on table decorations? Can someone take the lead in planning music and songs to be apart of your celebration? What about shopping? Can your students (or children) help you make the shopping list and then go with you to the farmers market and/or the grocery store? Offering ways to enhance your meal with creative additions that make it festive and special can also add to your enjoyment.  Whether it's Kwanza, Christmas or Hanukkah, you can find special paper decorations to make from snowflakes to dreidels to paper mkekas.
Use the time of the holidays for everyone in your program or family to: make conscious decisions about what's important for your celebratory meal. Set goals together about your food priorities for taste, budget, as well as health to ensure your meals this holiday season reflect something that everyone feels great about cooking, serving and eating!
For more thought provoking best practices, sign up for our mailing list. And – click here to learn more about our award-winning programs.