What Will Food Policy Advocates Tackle Next?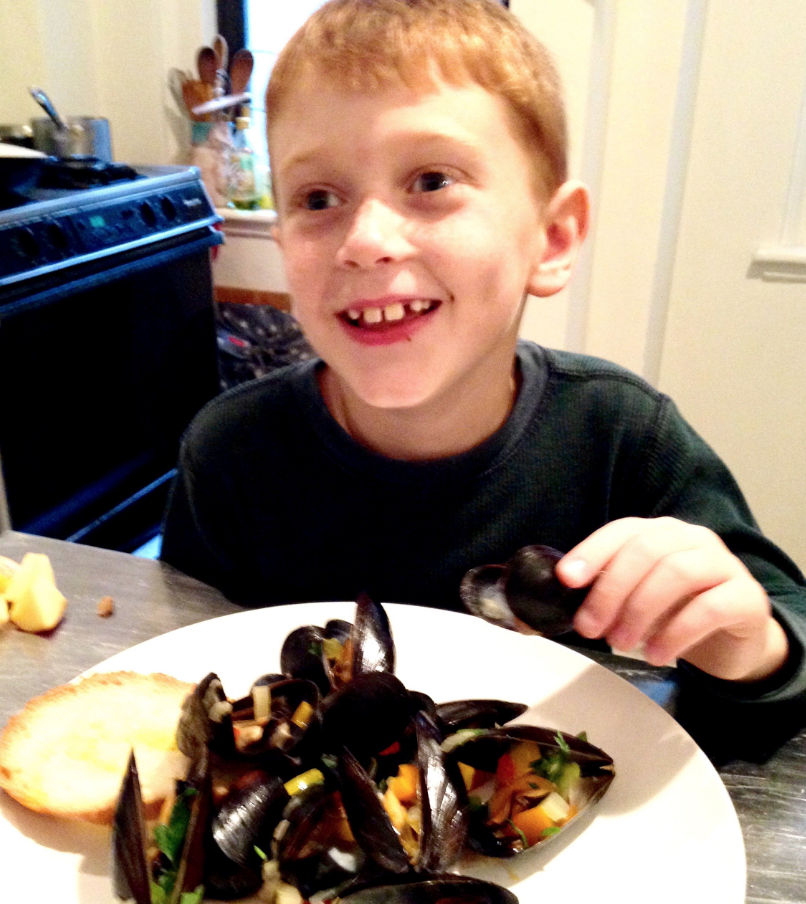 What Will Food Policy Advocates Tackle Next?
In the late 1980's, the headline of a restaurant industry trade magazine declared "She's Outta There."  "She" was referring to America's mother, portrayed as hanging up her apron and exiting the kitchen. Where was she going? Well, at the time she was in the workforce in an increasingly professional capacity and was not crazy about coming home each night to cook. In response to this, restaurants created attractively priced children's offerings.
This supply-meets-demand phenomenon created a perfect storm resulting in the tsunami of "kid's food" that has flooded every setting where our children eat. Everywhere they go, they are fed this same menu – at school, in restaurants and increasingly, at home. The menu items are easy to conjure up: nuggets, burgers, mac 'n cheese, hot dogs, pizza, pasta, grilled cheese, etc. They are cheap and they don't require vegetables or quality ingredients.
As the White House focuses on child hunger and ensuring more eligible children can receive free school lunch, policy makers and advocates are turning to kids menus in restaurants as the next frontier. In New York City, a bill introduced by City Council Member Ben Kallos aims to improve the nutritional quality of kids meals in fast food restaurants. Yet as Michael Pollan and key influencers have pointed out, our hyper focus on nutrients and calories in our policy making does not always help citizens make better choices or ensure that our kids will become better, more adventurous eaters.
So what can parents and nutrition educators do to encourage a shift to radically change menu items in restaurants and in institutional settings? We can start by recognizing that since American culture is far from homogeneous. We, can embrace our immigrant roots and strive to share with our children the foodways of the many cultures that make up our nation. Going to a Mexican or Chinese restaurant? Parents can say a polite 'no thank you' to the kid's menu and explore a more authentic and unusual dish with their children. Parents can also allow children to share menu items that offer ingredients they like; this way the overall cost of the meal will not climb when they eschew very inexpensive kids menus.
By actively seeking out ethnic restaurants of various types for family dining out excursions, parents can treat dining out like a mini vacation. Parents can generate curiosity by doing some Google searches on the culture to find interesting and fun food facts. And once there, why not ask the staff to explain more about the unusual dishes and customs and context of menu items.
In our many years of providing multicultural cooking classes, we have learned that children are fascinated to discover how children just like them eat so differently in various parts of the globe. Japanese children eat fish for breakfast or Thai children thank the "Rice Mother" before each meal. Learning about these differences has helped our children in our classes become more curious and eager to taste the exotic recipes that they prepare each week.
As for nutrition educators and advocates, let's think through our policy recommendations and consider the wisdom of a 'win' at reducing saturated fat and adding extra fruit or vegetables as part of a regulatory measure on restaurant kids menus. Will a few slices of zucchini on the plate or low fat mac 'n cheese really help children become more adventurous eaters? By merely restructuring the nutritional composition of kids' menus without moving away from these time worn menus altogether, we sacrifice variety and quality ingredients in our children's diets. Can we really afford to make do with nutritionally re-engineering these same ubiquitous kids meals? Isn't it time that we support American families with policies and nutrition education that encourage a cultural shift to embrace the delicious and diverse flavors and ingredients that reflect our American melting pot society?
We offer some intriguing ways to do just that for nutrition educators, public health professionals, parents and even restaurateurs. Explore our Kids Food Reboot: Serving Our Children Better campaign materials and resources. We can do this, and the media can help. Already the Washington Post made this campaign front page story a little over a year ago. Let's raise our advocacy and policy voices louder and unwaveringly in support of children's opportunity to enjoy the same quality food as their parents.
Sign up for our mailing list and to learn more about our award-winning programs click here.