About the Book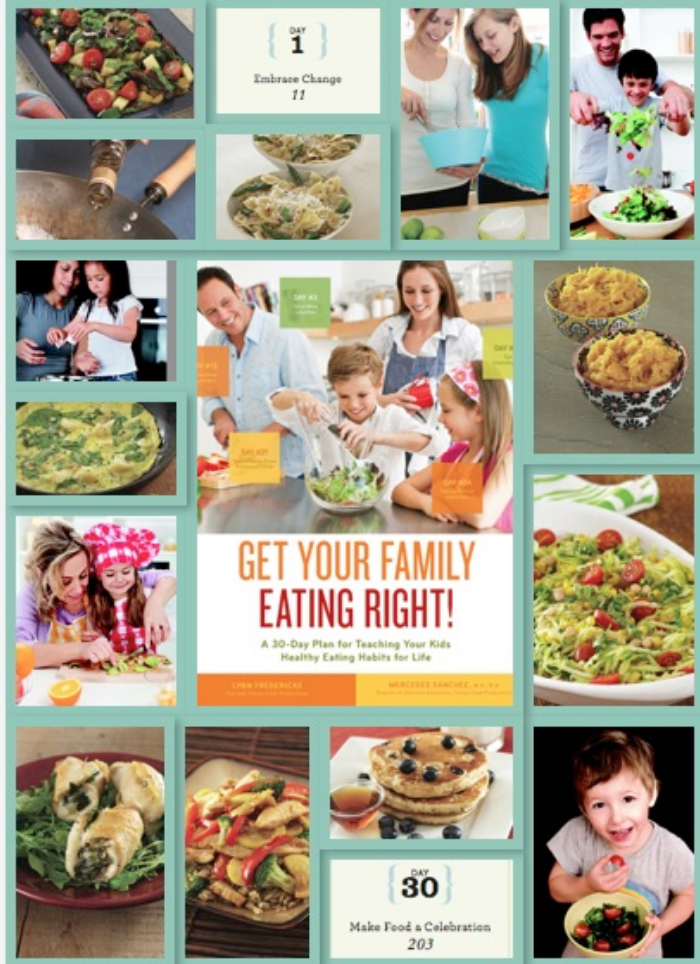 About the Book
Get Your Family Eating Right
by Lynn Fredericks & Mercedes Sanchez
Fair Winds Press 2013
Book Release Date: August 2013
American families are struggling to provide a healthy diet in their own homes. To blame is a society that stopped supporting family meals cooked at home from scratch. Working harder and longer hours is rewarded, over-scheduling children is encouraged. Mealtimes are outsourced to corporations and chefs, leaving parents on a constant search for a five-minute healthy recipe before succumbing to take out, fast food or a packaged solution. Our children are rushed through school lunch in less than 15 minutes. Who can appreciate and value food in such a society?
To resolve this we need everyone – society as a whole – to shift their values around home cooking.  Just as valuing where your food comes from has taken hold in our culture, so too, should cooking it ourselves. Our book, Get Your Family Eating Right, supports and inspires parents to make this values shift, and then provides the tools to accomplish it. We don't pretend it's super easy, but we do break it down into 30 steps so it's not intimidating. The recipe concepts make it possible to quickly prepare a meal based on what parents have on hand, eliminating the need to always have to shop for 'special' ingredients.  Parents are even encouraged to use some of the tricks of food marketers to entice their children to eat healthy food.
This book reflects our experiences as mothers who have overcome our own family food challenges, and as creators of the successful nutrition education programs here at FamilyCook Productions. These programs have impacted more than 100,000 families around the world. In our nearly 2 decades of experience working with parents and children, teaching nutrition through cooking to all ages, we conduct ongoing research to understand what drives success.  Our results continually demonstrate that focusing on values first, and cooking skills and recipes second, is key.
In this blog, we complement the strategies offered in our book with the real experiences of our own friends, families and the youth in our programs who use these nstrategies successfully. Such inspiration will make it irresistible for you to take the plunge!
Buy the Book at the Following Retailers: