Creamy Pumpkin Spaghetti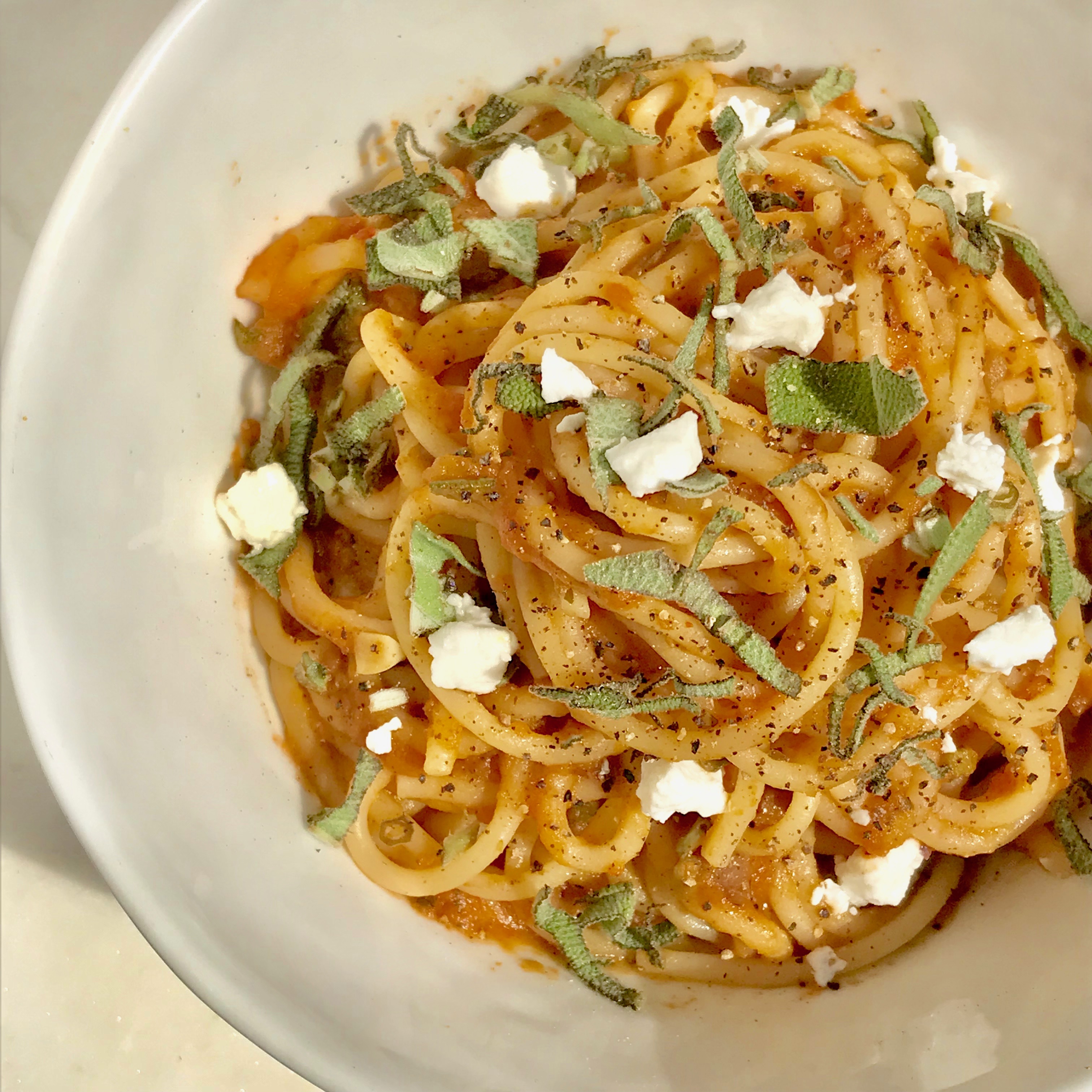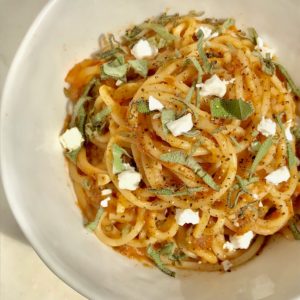 Creamy Pumpkin Spaghetti 
Recipe by FamilyCook Productions 
"Easy" 
Prep Time: 10 minutes    I    Cook Time: 15 minutes  I    Makes: 4 servings 
One of the best ways to make eating more fun is to add a bright color to your dish. This spaghetti with creamy pumpkin sauce is jam-packed with vitamin A to keep your immune system working properly as fall approaches. 
INGREDIENTS: 
8 oz spaghetti
1 tablespoon butter
1 shallot, chopped
1 clove garlic, minced
1 cup strained tomatoes (tomato puree)
1 cup pumpkin puree
1/4 cup water
1 teaspoon salt
1/2 teaspoon ground cinnamon
1/2 teaspoon nutmeg
1/2 teaspoon black pepper
4 teaspoons pure maple syrup

1/2 cup full-fat coconut milk

1 tablespoon fresh minced sage, plus extra for garnish
DIRECTIONS:
Bring a large pot of salted water to a boil and cook the pasta to al dente, according to the package instructions
Pour the coconut oil into a large pot over medium heat, and saute the onion until tender, about 5 minutes. Add in the garlic and saute until fragrant, about 1 more minute.
Add in the tomato, pumpkin puree, water, salt, cinnamon, and maple syrup and bring the soup to a boil. Once boiling, lower the heat and stir in the coconut milk and 1/2 of the minced sage.
Adjust any seasoning to taste and serve warm over your favorite pasta. (I'd recommend preparing a pound of pasta for this amount of sauce.