French Bouillabaise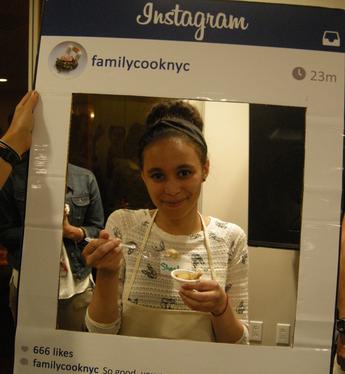 Recipe by ​Teen Battle Chefs at H.S. for Health Careers and Sciences
Prep Time: 20 minutes
Cook Time: 30 minutes
Yield: 6-8 servings
French Bouillabaise: a French seafood stew from Provencal. Our version features fish, shrimp, clams, kale, carrots and bell peppers for additional vitamins, minerals and fiber. Serve with warm bread. Enjoy!
2 large, Tomatoes, peeled and coarsely chopped
1 large, Onion, chopped
4 Garlic Cloves, chopped
½ cup, Extra Virgin Olive Oil
1 pound, Boiling Potatoes
1/3 cup, Fennel Fronds, finely chopped
1 Bay Leaf
¼ teaspoon, Saffron Threads, crumbled
1 ½ tablespoons, Coarse Sea Salt
½ teaspoon Black Pepper
9 cups, White Fish Stock (or store bought)
3 pounds, White Fish Fillets (such as Monkfish, Turbot, Red Snapper, Cod), cut into 2-inch chunks
½ pound Cockles or Small Hard-Shelled Clams, well-scrubbed
½ pound Cultivated Mussels, scrubbed and any beards removed
½ pound, Large Shrimp with shells
Note: Children should use plastic or table knives for all child steps that require cutting or chopping.
COOK tomatoes, onion, and garlic in oil in cleaned 6- to 8-quart pot over moderate heat, STIRRING occasionally, until onion is softened, 5 to 7 minutes.
Meanwhile, PEEL potatoes and CUT into 1/2-inch cubes.
STIR potatoes into tomatoes with fennel fronds, bay leaf, saffron, salt and pepper and sauté 5 minutes.
ADD stock and bring to a boil, then reduce heat and simmer, covered, until potatoes are almost tender, 8 to 10 minutes.
ADD thicker pieces of fish and cockles to soup and simmer, covered, 2 minutes.
STIR in mussels, shrimp, lobster, including juices, and remaining fish and simmer, covered, until they are just cooked through and mussels open wide, about 5 minutes.
Serve with small garlic toasts slathered with garlic mayonnaise 'aioli'.