Willow's Kale Salad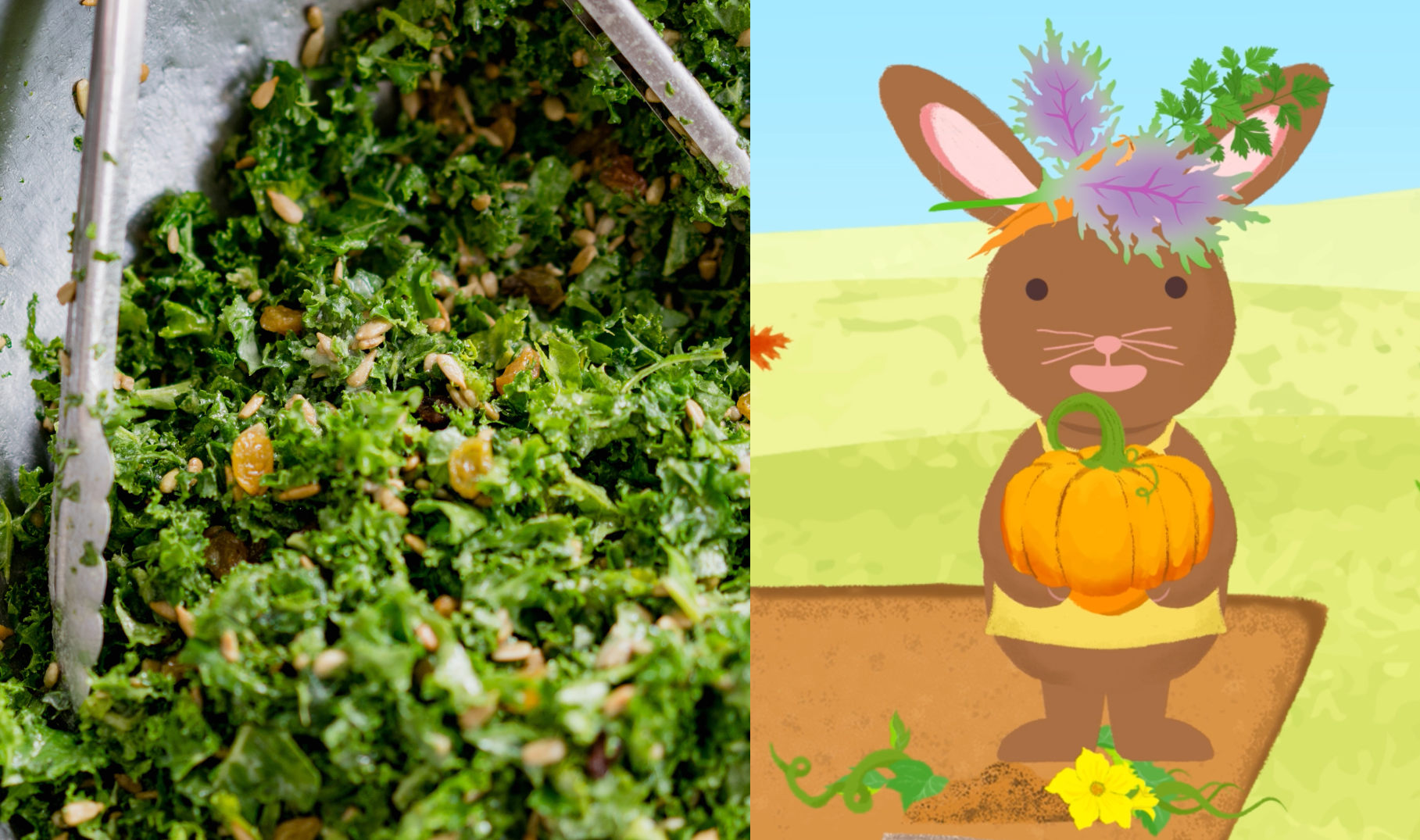 Makes 6-8 servings
Ingredients:
1 bunch kale
1 lemon
3 tablespoons olive oil
Coarse sea salt, to taste
1 2-inch piece Parmesan cheese or 1/4 cup pre-grated cheese
Optional: 1/3 cup oh whole unsalted almonds or sunflower seeds, 1/4 cup raisins
Methods:
Adult: SLICE the kale leaves into very, very thin ribbons and PLACE in a bowl.
Adult: CUT the lemon in half and remove seeds. Help SQUEEZE the juice from the lemon into the bowl.
Child: Help MEASURE and DRIZZLE the olive oil over the salad. MIX well.
Adult & Child: SEASON to taste with salt.
Adult & Child: TOSS the ingredients very thoroughly. (Children can use clean hands for this!)
Adult & Child: Help GRATE the cheese finely over the top of the salad and SERVE. (Note: if you prefer the kale leaves more tender and more absorption of the dressing, allow salad to sit for 30-60 minutes before serving. NIBBLE and ENJOY!
Adult & Child:Optional: Help MEASURE the almonds/sunflower seeds and/or raisins. Adults chops almonds. ADD to the bowl.