The Effective Virtual Teaching Kitchen: Why recorded videos fail to support behavior change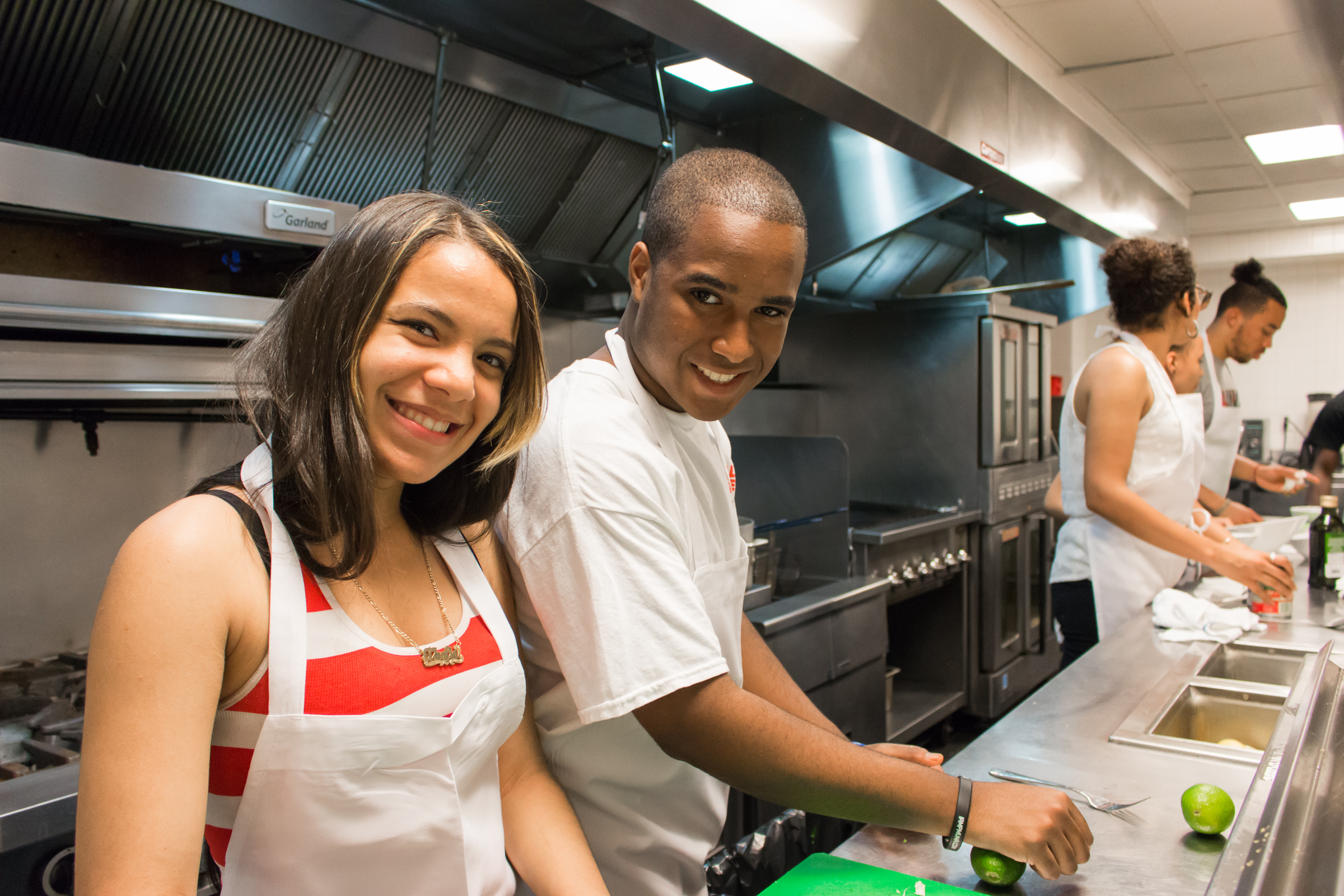 In the many rounds of assessing teaching kitchen curriculum for young children, adolescents and families over the past couple decades, our team at FamilyCook have observed that support from other participants is a key motivator for people to enact change.
The support that participants provide to one another, suggestions they share for surmounting a range of barriers and conflicting responsibilities, are essential for individuals to succeed. Working collaboratively, feeling part of a team and enjoying that sense of camaraderie when preparing recipes and achieving a common goal – it's what makes a cooking class fun, and our research has shown, effective
Consequently, when FamilyCook was asked to support our many partners by pivoting to online learning, we knew that recorded videos would not be the answer.  To do so would mean that two key drivers of behavior change we shared in our recent research study, collaboration and peer support, would be lost in translation.
Instead, we looked deeply into our decade-long use of multiple online technologies for training educators to teach our program and landed on the most effective hybrid of tech and curricula concepts. This hybrid is viable for teaching kitchen instructors who want to provide live culinary nutrition instruction on any platform:  Zoom, Google Meet, or any other platform they choose.  As we trained our partner organizations in our LIVE online curricula versions, they were excited to see that the interaction that they love about teaching was feasible for them and their participants with only a cell phone.
As our partners rolled out the new curricula the transition has been surprisingly smooth, and the evidence of excitement and benefits of live instruction began rolling in:
Previously disengaged teens, struggling with school online excitedly sharing photos of their beautiful salads, yogurt parfaits and more
Extemporaneous screen-sharing of their family's cultural cooking and recipes was an unexpected surprise
Participants supporting each other with ingredient substitution ideas are a lifeline to those feeling they can't participate
Evidence of cumulative knowledge and skills, as designed into the curriculum , are strong and consistent
All ages can participate, even preschoolers
Cooking together at home is fun for all ages
Instructors are achieving a true sense of collaboration and encouraging peer support, which comes naturally.  Adolescents in particular, demonstrate comfort with technology and are not bothered by tech glitches or moments of poor audio. For them it's no different than waiting for their instructor to find a white board pen that's not dried out.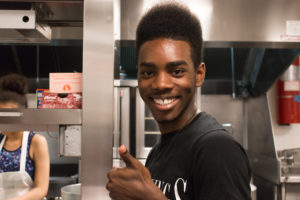 We have seen again and again now, with over 10 groups onboard serving parents and young children up through adult, that it's possible to create that intimate, supportive cooking and learning environment – virtually online.  The tech is there, just do it!